3 Ways Small Businesses Raise Growth Capital
February 9, 2016

|

Comments Off

on 3 Ways Small Businesses Raise Growth Capital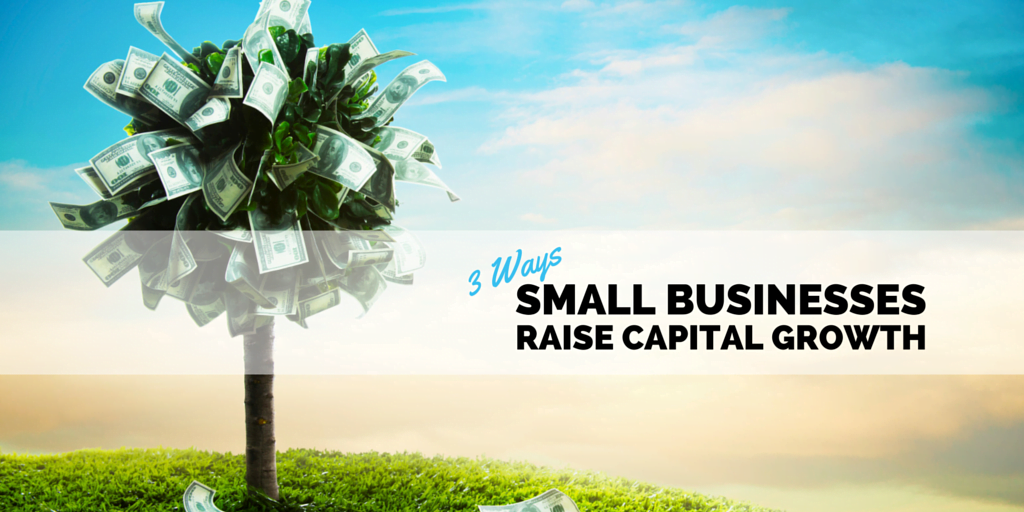 For growth-focused businesses, raising capital to take the company to the next stage of developments can often be tricky, without placing a strain on cash flow. We have compiled a short list of the most popular methods small businesses use to raise growth capital, while still keeping regular operations running smoothly.
The Sometimes-Challenging Bank loans
Bank loans have been the traditional method for business owners to get growth capital. The challenge with conventional bank loans is that the qualification are often out of reach for new and small business owners. Bank loans offer capital in exchange for debt. While this spreads out the payments due over monthly installments, the interest can be cost-prohibitive, and missing a payment can result in defaulting on the loan and ruining the business. Paying off a bank loan early can also trigger heavy penalties, because early payment diminishes the return on investment by banks, because they make money off of the interest in each monthly installment. Bank loans are secure and safe, but entrepreneurs should read all of the details before signing an agreement.
Merchant Cash Advances
Merchant cash advances are a great source of growth capital for small businesses, and they offer much more flexibility than the strict payment schedule of traditional bank loans. An advance is an infusion of working capital that is repaid as a percentage from each credit card transaction made by customers at your small business. This gives flexibility during slow sales periods, and offers the advantage of paying off the advance early (without penalty) during a period of heavy sales. Business owners can use MCAs for anything from stocking up on inventory and supplies, to hiring additional employees, rolling out new products and services, or anything else business needs.
Monetizing Invoices for Growth Capital
There is a major source of growth capital which many small businesses have readily available: unpaid customer invoices. Small businesses can sell their unpaid invoices to a commercial finance company in exchange for growth capital. This eliminates the process of waiting on staggered payments from customers, and allows entrepreneurs to get access to capital within 24 hours of submitting an invoice. A small business can accumulate growth capital in a very short period of time, simply by selling invoices as they are generated from sales, or in batches.
Small business owners can find growth capital from many sources. If your small business is ready to make that next "big leap" in development, consult with a commercial finance professional to see which options would work best for your circumstance.