9 Advantages Of Equipment Leasing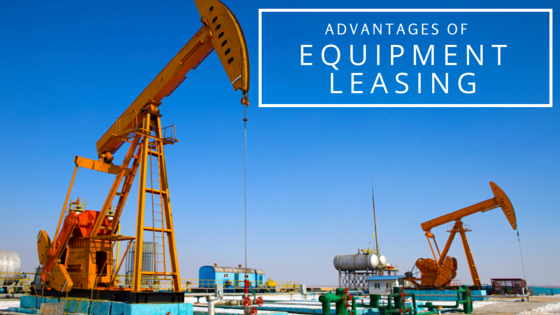 Business owners and finance professionals alike are constantly debating the pros and cons of equipment leasing, and whether or not purchasing equipment is the better option. We have compiled a list of the best advantages that equipment leasing has to offer.
Little to no down payment
While purchasing equipment requires business owners to take on debt upfront, equipment leasing agreements can be structured so that there is little to no down payment, so that the only cost is in the low monthly costs.
Upgradability 
Equipment leasing agreements can be structured so that there is an option for the business owner to upgrade equipment, so that the operation has access to the latest and greatest stuff.
Option to buy
When the terms of equipment leasing draw to an end, business owners can opt to purchase the equipment for a discounted price because of how much money they already spent on leasing it.
Access to specialized equipment
Some operations require specialized equipment, which is usually very expensive to buy upfront. Equipment leasing is the viable option in this case. Likewise, if your business needs a piece of equipment that will only be used once in a while, purchasing something like that is cost-ineffective, whereas equipment leasing would justify the necessity of having that equipment on site, but would also offset what would otherwise be a tremendous cost.
Zero depreciation 
Equipment leasing mean that the business is not taking on an asset that will become lower in value with each passing day.
A good looking balance sheet
As stated above, equipment purchasing usually involves taking on a large amount of debt, which does not look good on a financial balance sheet. Equipment leasing, however, only shows up as a monthly expense – just like rent and utilities.
Build the company's credit score
Because equipment leasing is nothing more than a monthly expenditure, paying that bill on time (or better, early) can go a long way to building a business credit rating, which will in turn pay off in the form of higher credit limits on business credit cards.
Built-in repair
Purchasing equipment means either hiring someone to maintain the equipment in case it needs repair, or find a place that can perform maintenance. Either way, that is an extra (and usually expensive) cost. Equipment leasing agreements can be structured so that maintenance is a service that is included in the contract.
No more loans 
Purchasing equipment can be very costly, which usually means taking out yet another loan and going through the application process and dealing with interest rates and fees that put a strain on the company's cash flow. Equipment leasing can be structured without loans ever entering the picture, so your cash flow can remain steady and the business can maximize profits, take on larger customer orders, and have the equipment on site for a very low monthly price.