Equipment Leaseback Options For Trucking Businesses
April 12, 2016

|

Comments Off

on Equipment Leaseback Options For Trucking Businesses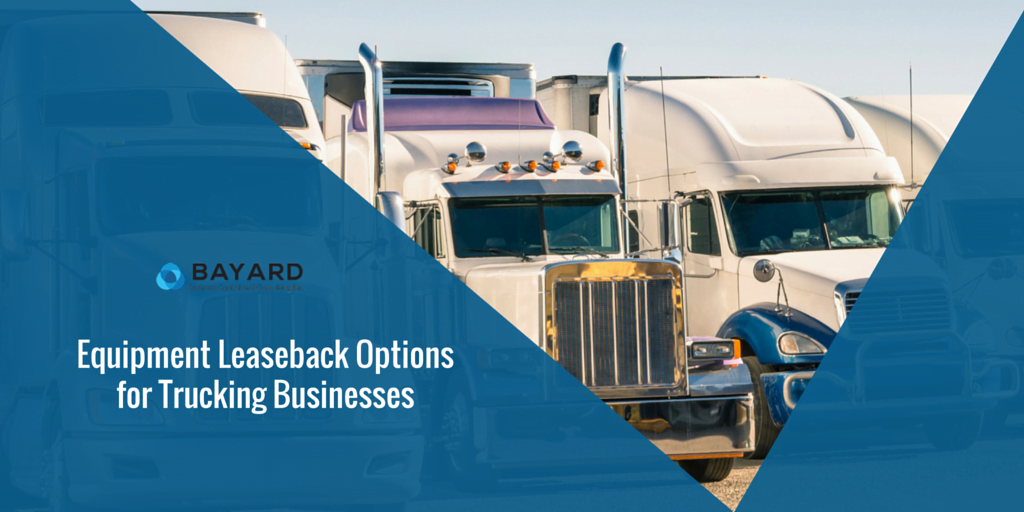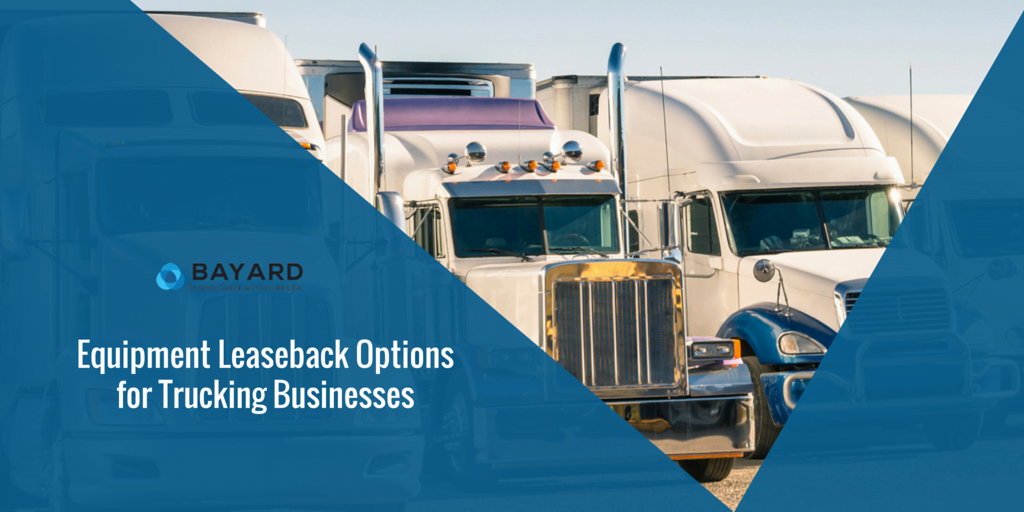 Trucking businesses sometimes need quick financing for growth, or to meet financial obligations with creditors. Traditional bank loans may take too long to process, and conventional loans may have financial requirements which are prohibitive to entrepreneurs in the trucking business. For those trucking businesses with less than impeccable credit, or existing debt on the balance sheets, equipment leaseback programs offer sensible financing solutions without sacrificing the ability to deliver to customers.
How Equipment Leaseback Financing Works
Equipment leaseback financing gives trucking businesses the ability to sell their vehicles and other equipment in exchange for short-term financing. Where equipment leaseback programs differ from the conventional method of selling off assets is that trucking businesses still get to keep and operate the equipment they have sold. The trucking company simply repays the financing because the purchaser is leasing back the equipment. Equipment leaseback payments are manageable, so trucking businesses can use the short-term capital to rightsize the company, and then pay off the balance in low monthly installments. Keep in mind, if trucking businesses default on the equipment leaseback agreement, the financing company can repossess the leased vehicles.
What Types Of Equipment Can Trucking Businesses Use?
Equipment leaseback financing uses a number of factors when calculating the amount of capital vehicles and tools are worth. First, newness is weighted heavily. The newer the trucks, cabs, loading equipment, and other vehicles are, the more money they are worth. Second is uniqueness. Highly specialized equipment can sometimes fetch a better value than more common vehicles and tools. Remember, only owned equipment can qualify for this type of financing. Leased and rented vehicles and tools cannot be financed through this program.
Tax Benefits
When using a leaseback program, all payments made to the financing company fall under the category of "operational costs." Because of this, payments are tax deductible, giving trucking businesses big yearly savings.
Get Started Today
If you won a trucking business, and would like to learn more about our equipment leaseback financing program, or if you would like to explore other short-term funding options, call Bayard Business Capital and Consulting at 573-795-6390. We work with individual owner operators, large fleets, and everyone in between to get them the working capital they need, with low rates and manageable payments. Our team has the years of expertise in helping businesses of all kinds reach their goals for sustainable growth and success.