How to Get Business Lines of Credit When Banks Say "No"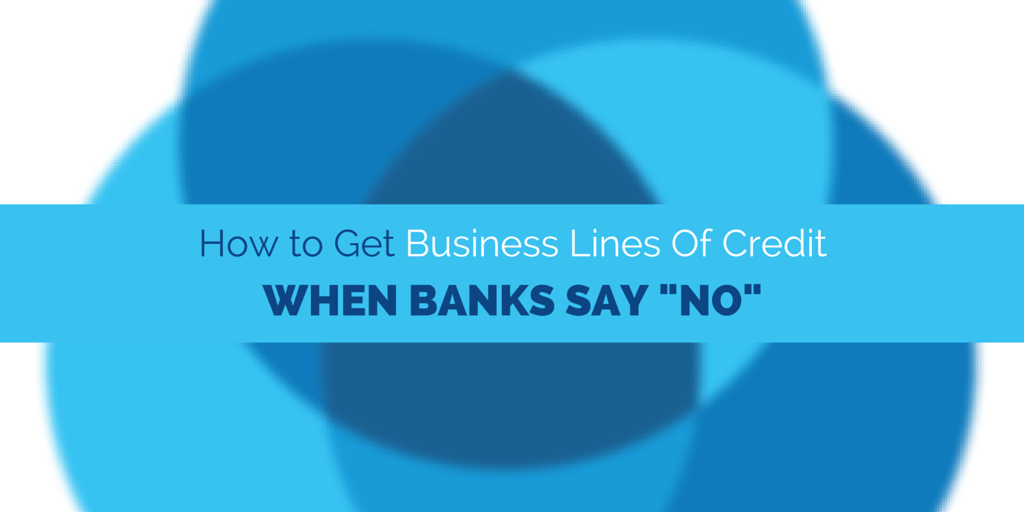 Having access to business lines of credit is essential to running any company. It is an extra source of financing for small and medium purchases, and using those lines of credit allows the business credit rating to grow, which in turn opens doors to larger financing options and lower payment costs. However, when it comes to new and small businesses, banks are reluctant to issue business lines of credit, usually because the businesses do not have the established financial history or existing credit ratings to meet the requirements. Fortunately, there are ways to get lines of credit without running into obstacles.
Using Vendors for Business Lines of Credit
Vendors are a great source for lines of credit, and using certain vendors is a great way to improve credit ratings. Talk with your vendors – they will sometimes extend lines of credit to new and small businesses, which can lower the upfront cost of purchases significantly. The ability to pay monthly installments over one lump sum is always the preferred option.
Some – but not all – vendors also report their information to credit agencies. Information such as which customers regularly pay their invoices on time, which ones are consistently late, and which ones do not pay at all. This is one of the ways business credit ratings rise and fall. It must be stressed again that not all vendors report such information, so it is a good move to talk with them, because your business should be rewarded with better credit ratings for staying on top of bills, rather than paying on time and never seeing a change in your business credit rating.
Commercial Finance Business Lines of Credit
Another way to get unsecured lines of credit for your business is to go through a commercial finance company. Rather than using the stringent requirements of banks and other traditional credit sources, commercial finance companies look at the current financial standing, sales, and profitability of a business in order to arrive at an amount of credit. Most unsecured lines of credit through this method start at $25,000 and can go up to $100,000 and beyond. Commercial finance companies also offer other alternative forms of credit, such as with asset based lending, where the line of credit is based on the value of equipment, property, and the volume of receivables.
If you would like to learn more about business lines of credit, give Bayard Business Capital and Consulting a call at 314-312-4603, and let our team of financial professionals lend their years of expertise to get your business the funding it needs, as well as working directly with you to create strategies and solutions to help you reach your short and long-term business goals.