How Your Business Can Keep A Healthy Cash Flow
December 22, 2015

|

Comments Off

on How Your Business Can Keep A Healthy Cash Flow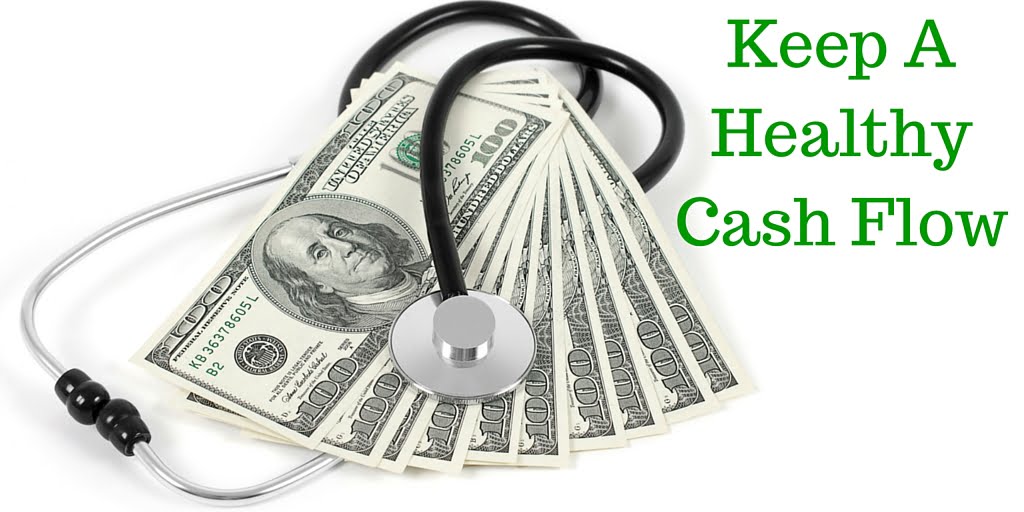 A business thrives or flounders based on its cash flow. This is an extremely critical factor for small businesses, because usually expenses and the initial time between sales and payments can place a big strain on cash flow where more money is going out from a company's financial resources than is coming into the business as revenue.
Regularly go over the balance sheet
Most business owners only look at their balance sheet when it comes time to seek financing. However, a balance sheet keeps a tally of debt, liabilities, and revenue. This allows you to go through an itemized list to see if there are any expenditures that can be cut or reduced in order to improve cash flow.
Cash flow reserves
As a rule, financial experts advise that a business should have enough money in its reserves to cover anywhere from three to six months in case of a slow sales period. This can be tough for new and smaller businesses who rely on every sale to keep from going in the red. The best solution is to budget a portion of revenue to build up reserves to draw upon in case the business experiences a major strain on cash flow.
Working Capital
Whether a business is experiencing cash flow problems due to a lack of sales or growing pains, many entrepreneurs turn to commercial financing to inject the company with a little extra working capital. Sometimes this is in the form of a loan. Other times, business owners turn to alternative financing methods, such as MCAs (merchant cash advances) in order to boost their cash flow without taking on extra debt.
Factoring
Sometimes the strain on cash flow has nothing to do with a lack of sales, but rather the waiting period between when a sale is made and payment is received. Many businesses generate invoices with aging windows, and the 30, 60, or even 90 day period before a customer is required to make payment can drain any reserves new businesses have. Factoring is a process by which unpaid invoices are sold to a third party (at a slight discount) in exchange for cash. This eliminates the waiting period, and give business owners the working capital they need to maintain a healthy and steady cash flow.
Maintaining a good cash flow can sometimes be difficult for new and small businesses, but by following these guidelines, your company should be able to avoid any unnecessary financial strain.