Is Private Equity Financing Better Than A Bank Loan?
February 2, 2016

|

Comments Off

on Is Private Equity Financing Better Than A Bank Loan?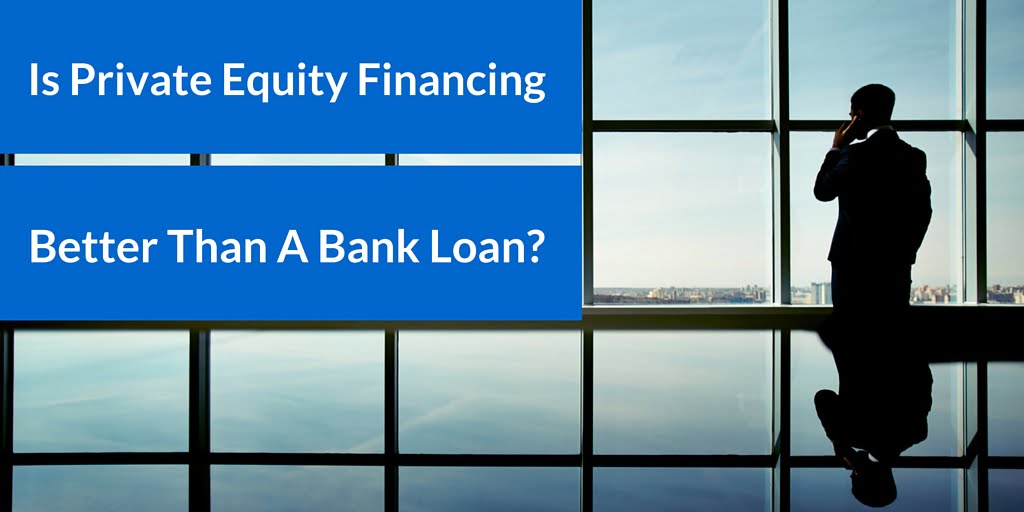 It is not unusual for businesses to seek outside financing – be it for growth, a buy out, to acquire new equipment, or simply to ease the strain on cash flow. Traditionally, business owners have sought financing in the form of bank loans. However, more entrepreneurs are utilizing private equity financing instead of turning to more traditional sources. But is private equity really a better choice?
How bank loans work
When a business seeks financing from a bank, they must meet the requirements laid out by that institution. This typically means a business credit rating above 700, as well as strong financials combined with a healthy borrowing history. An application is filled out, the appropriate background checks are made, and a few weeks later, the funds are disbursed. This is very sound and has been used for decades by business owners across the world. The major difference between bank loans now and those prior to the crash of 2008 is that banks have much stricter guidelines now. Newer and smaller operations need not apply for bank loans. The one thing that has remained constant throughout the years is that all bank loans require business owners to take on debt – and that might not always be an option when seeking extra funding.
How private equity financing works
Equity financing differs greatly from bank loans, first and foremost with the fact that there is no debt placed on the balance sheet. Private equity financing involves trading ownership of some form in exchange funding. This could mean taking on a partner, or dealing with a group of venture capitalists who want to see a return on their investments. While relinquishing control is not everyone's cup of tea, one should keep in mind that private equity finance professionals want to make money, and the reason they require inclusion on major business decisions is that they want to ensure the business not only remains sustainable, but grows and becomes even more profitable than before financing was introduced to the picture. The agreements for private equity financing offer more flexibility than traditional bank loans. The terms of repayments are usually the initial investment plus a certain percentage thereof by a certain date, or the agreement can be structured around a long-term partnership with a buy out price.
Who uses private equity financing?
The short answer is everyone. Emerging business owners, commercial real estate investors, IT startups, large manufacturing facilities, even medical practices use private equity financing on a wide array of projects. If your business needs extra working capital – whether it's for grown, to leverage a buy out, or any other large projects – and taking on debt through traditional loans is not an option, check out the options available through private equity financing.