Merchant Cash Advances for Small Business Growth
February 16, 2016

|

Comments Off

on Merchant Cash Advances for Small Business Growth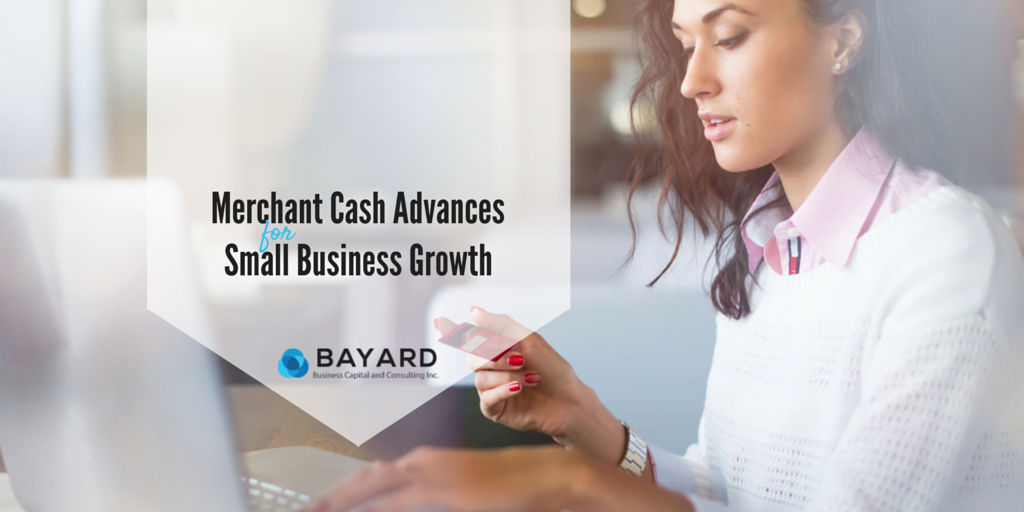 When small businesses are ready to take their operations to the next stage of development, the one piece of the puzzle missing is often working capital. While some entrepreneurs may think the best route is to take out a conventional bank loan, it also means taking on debt and getting locked into a payment schedule. In order to sidestep this situation, many business owners are turning to merchant cash advances.
Bank Loans are Sometimes Counter-Productive
Taking out a bank loan impacts the company's credit rating, and can cut off opportunities for further long-term financing. Additionally, bank loans come with payment schedules, and businesses must adhere to the terms of the loan regardless of the amount of revenue on hand. Missing a payment leads to defaulting on the loan, which puts the business in bad standing. In a way, using a bank loan for growth is almost like taking a step backward.
Merchant Cash Advances Offer Flexibility
Merchant cash advances – as the term implies – is an advance of working capital that businesses can use for growth. Typically, businesses will use the capital to roll out new products and services, or to stock up on supplies before a heavy sales period. The great part about repaying a merchant cash advance is that there is no payment schedule involved. Payments are made as a percentage from every credit card transaction.
Pre-Payment Without The Penalties
During a heavy sales period, merchant cash advances can be paid well ahead of the terms of the agreement. Contrast this with traditional banks loans, where they payment schedule has business owners paying installments long after the the capital has outlived its usefulness, leaving business owners paying down interest that eats into their growth capital. Businesses that use MCAs are more likely to accumulate revenue during an influx of sales, and hold onto it, which allows them to to grow successfully without financial obstacles.
MCAs Aren't Loans – Therefore You Won't Accrue Debt
Merchant cash advances are not loans. There is no debt placed on the balance sheets when using a merchant cash advance, which preserves the business credit rating. So as the business growth, it can seek out larger financing supplements to growth capital without worrying about getting flagged for existing debts due to bank loans.
Merchant cash advances are a great source of financing for growth-focused businesses, or companies that need that extra infusion of working capital to bring their operations to the next stage of development without getting locked into the restrictive terms of a traditional bank loan.
To request a merchant cash advance for your small business reach out to us today to get your quick funding process started!