Accounts Receivable Financing Offers Your Business a Faster Funding Solution Than a Bank Loan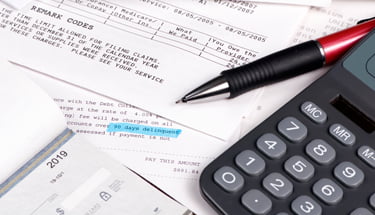 Accounts receivable financing allows your business to turn open invoices into cash before customer payments arrive. Financing receivables, also known as factoring, gets your business urgently needed capital sooner than customer collections and much faster than a bank loan. Bayard Business Capital and Consulting offers our clients the fastest funding solutions, and our factoring program can benefit your business when you need cash immediately.
How Much Faster Is Factoring Than Customer Payments or Bank Loans?
Factoring is a significantly faster funding solution than waiting for customer payments that may not arrive on time. Financing your receivables is not a loan, so the process is simpler, resulting in a quicker turnaround time than traditional lending options.
Cash can be available to your company within 24 hours:
Customer payments may take 30, 60 or 90 days to arrive.
Bank loans require a lengthy approval process that examines your credit standing and company history.
Factoring includes a simple application and quick approval that gets your business an influx of cash within days instead of weeks or months.
Factoring approval is fast because it does not require an examination of your company. The decision is based on the credit of the customers associated with your open invoices. Bayard Business Capital and Consulting can get you funds quickly even if you have little or no credit history.
Learn More About Financing Your Receivables
Bayard Business Capital and Consulting can purchase your open invoices at a discount and provide you with cash within days. Contact us today to find out how quickly we can provide your company with the cash you need.