Our Mergers and Acquisitions Finance Team is Dedicated to Your Success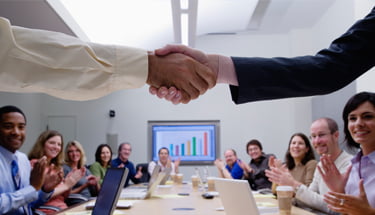 Our corporate financing team at Bayard Business Capital and Consulting has years of experience guiding businesses through the expansion process. We know that a carefully developed acquisition financing plan is a major part of the success of any corporate merger or acquisition. Our team can conduct an in-depth analysis of the business you are obtaining and provide you with the right financial product for your expansion's success.
How We Help Ensure Your Success
Your company is in an important time of transition. It is crucial that you have the right financial tools to make the transition smooth. You need a commercial finance company with experience in mergers and acquisitions and a team with expertise in financial analysis.
Bayard Business Capital and Consulting provides your business with several important services:
Your company will have access to a dedicated mergers and acquisition finance team.
The team will analyze of the assets of the company you are acquiring.
Your finance solution will be based on the valuation.
We offer you from $1 million to $500 million for your transition.
Our team guides you through the transition process.
Learn More About the Financial Aspects of Acquisition Financing and Business Mergers
Choosing to work with Bayard Business Capital and Consulting is one of the best decisions you can make for your growing business at this time. Contact one of our finance specialists to learn more about our acquisition finance program today.