Commercial Real Estate Financing Products Tailored for Your Properties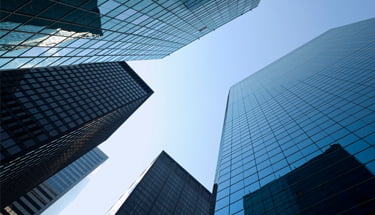 Bayard Business Capital and Consulting offers a diverse set of commercial real estate financing products in order to address the needs of any real estate owner. Your business will find an option for conventional loans, construction financing, international property investments and many other real estate programs.
Conventional Programs
Bayard Business Capital and Consulting offers conventional loans from loans $200,000 to $100 million or more. Our program includes LTVs as high as 75 percent, terms out to 10 years and 30 year amortizations.
Our rates can be as low as 3.75 percent for properties in major markets nationwide:
Multifamily
Office
Hotel
Mobile home park
Other retail properties
SBA 7a and 504 Loans
SBA 7a and 504 loans include rates as low as 4.5 percent and fixed terms to 25 years. We offer these products to owner-occupied properties and flagged and non-flagged hotels.
CMBS Loans
Our investor partnerships allow us to offer loans for credit single tenant properties, multifamily, office, retail, franchised hotels, and anchored and unanchored shopping centers.
This program includes excellent features:
Low interest rates and non-recourse debt
Fixed terms up to 10 years with 30 year amortizations
Cash out options
$1 million to $50 million
Equity and Mezzanine Financing
We work with private investment groups to offer $5 million to over $100 million. These partnerships allow us to tailor our equity and mezzanine products for your business.
HUD and FHA Loans
Our HUD and FHA programs provide $2 million to $50 million for multifamily rentals, senior housing, special care facilities and hospitals with low fixed rates. Use the funds for acquisition, refinancing, new construction, or substantial rehabilitation.
These programs offer:
Credit enhancement
Fully amortizing, non-recourse loans
Fully assumable financing
Integrated construction
Permanent financing
Construction Financing
We offer construction financing to sponsors experienced with equity in their projects. Loan amounts are tailored to your needs, from $10 million to over $100 million.
International Commercial Real Estate Financing
Our program is focused on properties in Europe and Eurasia. We can provide from $50 million to $1 billion for properties in these regions.
Contact Us
We can tailor one of our commercial real estate programs for your business. Contact Bayard Business Capital and Consulting to learn more today.