Discover Convenient Consumer Financing Solutions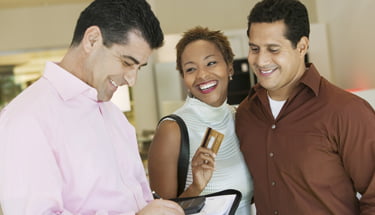 For businesses that provide products or services worth less than $10,000, Bayard Business Capital and Consulting Inc. offers a specialized consumer finance program. Our program enables your business to maximize sales, build customer loyalty and increase revenue by extending financing to your customers. Through this program, we can provide entirely new loans or buy any loans that you previously offered to customers.
Program Structure and Benefits
Our program allows you to provide financing to customers who might not qualify for other loans. We can fund customers with FICO scores as low as 580. Our program also boasts numerous appealing features, including price tiers, varying interest rates and special incentives, such as "6 Months Same as Cash." You can always expect quick credit decisions and processing. We also offer extensive support to help you provide leading customer service.
Recommended Industries
Our consumer financing program works well in the majority of industries.
However, it offers a particularly strong fit for businesses in the following sectors:
Dental and medical
Jewelry, furniture, security and other retail
Vocational or private schools
Travel
Membership programs
If you specialize in another line of business, feel free to contact us and find out whether our program could work for you.
Start Exploring Your Options
If you're tired of turning customers down and missing out on potential sales, contact Bayard Business Capital and Consulting Inc. We'll get started with a review of your business to determine whether you qualify for our consumer finance program or any of our other financing options.