Access Your Sales Money Immediately With Contract Financing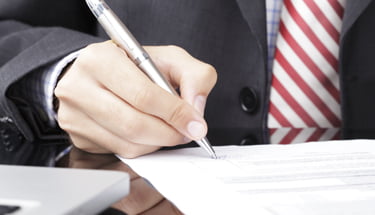 The contract financing program at Bayard Business Capital and Consulting offers your business a way to access the worth of your contracts immediately. New companies and expanding businesses can benefit from the fast approval and access to cash while avoiding the debt and interest fees that come with other lending avenues.
The Benefits of Monetizing Your Contracts
Your business can benefit from the easy approval process and fast turnaround times of contract finance. Companies that are getting established and businesses in periods of growth benefit from financing contracts since it is not a loan. The application process does not rely on credit standing and company history.
Bayard Business Capital and Consulting can monetize your new or existing contracts with the following characteristics:
Businesses with investment grade customers or customers near investment grade are eligible for this program.
Contracts must be worth $1 million or more.
We work with contracts that require a component of equipment to complete the contract.
Ongoing service maintenance contracts are not eligible.
Industries That Finance Contracts
Many types of businesses can effectively monetize contracts. Our program has helped a variety of technology and innovation companies access cash quickly.
Some of the other industries we regularly work with include:
Digital broadcasting, communications and entertainment
Waste management, recycling and water purification
Banking and retail
Medical
Food processing
Education and municipal
Your contracts may be ideal for financing even if you do not see your industry listed. Contact Bayard Business Capital and Consulting to find out if we can help you monetize your contracts today.