Get the Tools Your Business Needs With Equipment Financing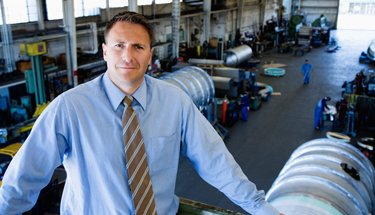 Your business needs up-to-date equipment in good condition even in times of low cash flow. The equipment financing and equipment leasing programs at Bayard Business Capital and Consulting can help you get the best tools for your business.
Choose the option that fits your business needs best:
Fast 24 hour approval with no financial statements required for applications up to $150,000
Three to five business days for approval for middle market up to $500,000
Three to five business days for approval for large ticket over $500,000
We can help you acquire almost any type of business equipment, and our set of programs helps you find a solution that fits your specific business needs. Our programs provide you with varied payment structures and the option for small down payments or no down payments.
Sale and Lease Back Program
Bayard Business Capital and Consulting can purchase your current equipment and lease it back to you in payments. Your business gets an immediate influx of cash without losing vital equipment. You continue to use your equipment while you make payments, and you regain ownership once all payments have been made.
Startup Business Program
Your startup may struggle to cover equipment costs while your business gets established. Our startup business program can help. This program provides equipment leases to companies in business less than two years.
B, C and D Credit Rating Program
If your business has experienced a setback that damaged your personal credit, funding from a bank is often not an option. We can still work with you through our "second chance" program. We can structure a lease that gets you the equipment your business needs to become financially healthy again.
Government and Municipal Programs
We offer our government and municipal equipment program to several organizations:
Federal and State Agencies
Military Services
Public Schools and Libraries
Police and Fire Departments
Rates for this program are based on the agency rating.
Access the Best Equipment for Your Business
Do not let low cash flow stop you from finding the right equipment. Bayard Business Capital and Consulting can find a lease program that works for your business. Contact us to learn about our finance programs today.