Our Merchant Cash Advance Program Gets You $200,000 Without a Traditional Loan Structure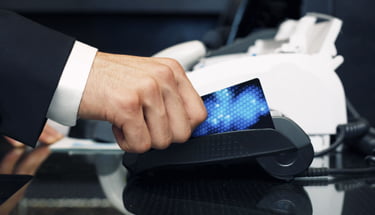 Bayard Business Capital and Consulting offers a merchant cash advance program to clients that need an alternative to a conventional business loan. Our cash advances provide you with up to $200,000 against your merchant account. Your business is not responsible for a standard monthly payment. Instead, your future credit card sales act as your loan payments, providing you with working capital even in months with unexpected sales totals.
Fast Access to Cash Without a Traditional Loan
Bayard Business Capital and Consulting can get cash for your business faster than a traditional loan. Our program does not require the lengthy bank loan application and approval process since you are borrowing against your credit card sales. You can get up to $200,000 against your merchant account per location with no application fees or closing costs.
Other benefits to our cash advance program include:
Approval is based on your sales performance rather than credit history.
Your business has no equity loss.
Your loan is paid in full when your total credit card sales reach the repayment sum.
Accessing cash quickly and easily allows you to improve cash flow without budgeting for future fixed payments. Use the money to cover urgent costs or for improvements to your business.
Contact Us for More Information
Our merchant cash advance program provides you with capital quicker and easier than a bank loan. Learn more about our cash advance financing by contacting Bayard Business Capital and Consulting for a no-cost analysis today.