Secure Quick and Convenient Purchase Order Financing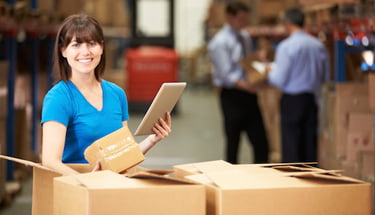 For many businesses, obtaining funding to cover the trade or production of pre-sold merchandise can be difficult. If your business faces the same challenge, purchase order financing from Bayard Business Capital and Consulting Inc. may be the solution. Our purchase order funding can help most businesses address the costs of exporting, importing or domestically producing pre-sold merchandise.
How Our Funding Works
We specialize in financing goods in process and producing Letters of Credit to facilitate trade transactions or domestic production.
 We can finance most businesses that work with pre-sold merchandise, including:
Producers
Resellers or wholesalers
Distributors
We may be able to offer funding even if your business experience or financial resources are limited. We are prepared to partner with start-ups, businesses with cash flow problems and businesses with limited outside capital.
Why Pick Purchase Order Financing?
Next to other forms of financing, purchase order funding promises a few unusual advantages. Our funding provides an alternative to taking on debt or giving up equity. The quick and flexible nature of our financing ensures that you can meet deadlines and exceed client expectations. In the long run, our financing allows your business to take on larger orders, generate more profit and increase its market share.
If you are ready to secure the financing that your business needs to thrive, contact Bayard Business Capital and Consulting Inc. Our representatives will be happy to discuss our purchase order funding or conduct a free review of your business to determine whether this financing is the optimal solution.