Flexible Financing for Most Small Businesses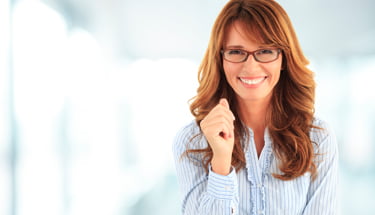 Bayard Business Capital and Consulting Inc. can provide financing to most small businesses through our Small Business Loan Program. As a Small Business Administration Preferred Financial services company, we receive loan approval directly from our lenders. Consequently, we offer expedited processing on all small business loans.
Available Options
Through our SBA loan program, you may qualify for various specialized loans, including the following:
Commercial and industrial real estate. These loans support the purchase, building, refinancing or remodeling of various properties, including restaurants, repair shops, hotels and veterinary clinics.
Business acquisition. We can provide up to $1.25 million yearly, depending on your cash flow and leadership. We offer 15-year terms, 80 percent financing, full amortization, early payment without penalties and quick pre-qualification.
Equipment financing. Covered equipment includes printing and binding, manufacturing, trucking, medical and laundry equipment. 
Generally, we provide loans up to $5 million, with financing up to 90 percent and terms up to 25 years. All loans are financed through the SBA guaranteed loan programs.
SBA 7(a) Loans
Most businesses and properties qualify for 7(a) loans. Qualifying properties may include offices, industrial buildings, stores and franchises. Loan eligibility depends on business size. Retailers must generate revenue less than $6 million; manufacturers must employ fewer than 500 workers; and service businesses must employ less than 100 workers.
We offer financing up to 90 percent on commercial real estate loans and full financing for equipment acquisition or refinancing. Terms range from 7 to 25 years, and fees include guaranty and closing costs. Our total loan values range from $200,000 to $5 million.
SBA 504 Loans
504 loans can provide 80 percent financing for equipment acquisition or 90 percent financing for commercial loans. We can finance projects worth up to $12 million. We provide a first mortgage of up to $3 million, and an SBA Community Development Company provides up to $5 million.
The maximum first mortgage terms are 15 years for equipment purchase and 25 years for commercial real estate. The second mortgage offers 15-year terms for equipment acquisition and 20-year terms for real estate transactions, with fixed rates. Second mortgage fees include legal review, construction loan, bridge and closing fees.
Find the Best Fit
To learn more about our small business loans, contact Bayard Business Capital and Consulting Inc. today. We will be happy to conduct a complimentary business review to determine what forms of financing may be available to your business.