State Income Commercial Real Estate Loans Offer You an Alternative to a Traditional Loan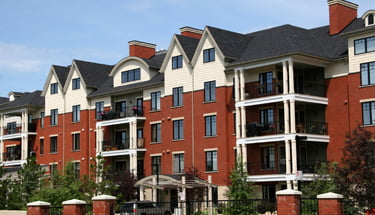 Bayard Business Capital and Consulting offers business property owners a variety of excellent financial products. Our stated income commercial real estate program is designed to meet the needs of potential buyers that do not have the credit history required to obtain a conventional loan. Through our stated income loan program, your business can qualify for financing even if you have little or no credit history or if you have experienced a financial setback that damaged your credit.
Benefits of Our Stated Income Loan Program
Bayard Business Capital and Consulting has years of experience working with commercial real estate businesses. We have tailored our stated income program to provide financing for businesses that do not qualify for a loan from a traditional lender.
Our stated income financing offers you many benefits:
From $100,000 to $5 million for your property purchase
Loan approval based on the property's value instead of your credit standing
Funds available for purchasing, refinancing and cash out refinancing of a property
Closings in as little as two to three days
We offer our program for businesses requiring financing for retail properties, office buildings, apartment buildings, warehouses, restaurants and many other commercial real estate properties.
Funding Solutions for Many Needs
Our clients have used stated income loans to purchase properties, as well as to access capital for a variety of business goals. You can use your funds for debt consolidation, property improvements, working capital or refinancing.
Contact Bayard Business Capital and Consulting today to learn more about our stated income loans and the many ways your business can use these funds.