Collateral-Free Credit Lines With Highly Competitive Rates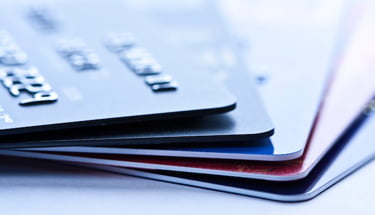 Bayard Business Capital and Consulting Inc. offers a variety of unsecured business lines of credit to accommodate the needs of most businesses. All of our business credit products are available without collateral. These products range from business credit cards to larger credit lines with values up to $500,000.
Typical Credit Offers
We evaluate various factors to determine how much credit we can offer, including the size of your business, your credit profile and your incoming revenue. If you have a start-up company that lacks established revenue, you may qualify to receive between $25,000 and $100,000, provided that at least one owner or partner has a strong credit history. If your business has strong credit and verifiable revenue between $1 million and $10 million, we may be able to offer a credit line ranging from $100,000 to $500,000.
Competitive Rates
We specialize in A-Paper credit products, so you can expect low rates on all of our business credit solutions.
We typically offer the following rates:
Introductory rates as low as 0 percent on business credit cards
Maximum rates of 1 to 5 percent above prime for higher-value credit lines
No subprime rates

In other words, if you qualify for one of our credit lines, you are guaranteed a competitive rate.
Get Pre-Qualified Today
To learn more about our business lines of credit or apply for one, call Bayard Business Capital and Consulting Inc. We only need 10 minutes to complete the pre-qualification process, and the associated credit check costs just $45. Contact us today to find out what we may be able to offer your business.