CEO Overview
Bayard Stevens Plowman is a life long banker in both St. Louis and Hannibal Missouri. In 2014 he stepped down after 27 years as President and CEO of F&M Bank and Trust. Following a six month sabbatical he has started his new company Bayard Business Capital and Consulting.
Stevens is still a board member of F&M Bank and Trust, President of the holding company Famers & Merchants Bancorp and a major stockholder.
He is the Lead Trustee of the George H Riedel Private Foundation.
His community involvement includes past Chairman of the following organizations: Hannibal Regional Hospital, Chamber of Commerce, Hannibal Industrial and Development Company, United Way, and the YMCA.
He is a past board member of the Great River Development and Economic Foundation, Hannibal Public Library, Marion County TIF Commission, Mark Twain Museum and the Northeast Missouri Development Authority.
He is a 30 year member of Rotary.
He has been married for 35 years to Cindy Plowman. They have three children and three grandchildren.
His hobbies include kayaking, and continuing a 30 year participation in martial arts.
Team Members
Independent Business Consultants and Financial Advisers
Gary L. Siddens, Jr
Gary L. Siddens, Jr. has spent 30 years in the financial services industry. After college, he sold employee benefit plans for a large insurance carrier. He then began selling money management and pensions programs for two local trust companies.
For the past 14 years, Gary has worked as a commercial banker for several banks in the St. Louis market.
During his tenure at Southwest Bank, Gary led the Bank's relationship with Advantage Capital Partners, a private equity firm. Southwest Bank and Advantage created loan funds using New Markets Tax Credits to help provide capital to businesses located in census tracts traditionally underserved by conventional lending.
Gary is a past president of the Clayton Chamber of Commerce, past president of the Soulard Restoration Group, and has been active with the Kidney Foundation, Support Dogs, and the Boy Scouts. Currently, he is the fund drive chair for Kennard Classical Junior Academy.
Gary graduated from Westminster College in Fulton, MO and has a B.A. in History.
Gary and his wife, Emily, live in St. Louis with his 13 year old son, Benjamin. They enjoy sports, hiking and traveling.
You can reach Gary at 314-614-1343.
Barry Calhoun
Barry Calhoun has over 25 years experience in wealth management, private equity, and commercial real estate. A Managing Partner and Director of Bayard.
Cary White
Cary joined Bayard Business Capital and Consulting 3 plus years ago, where he has worked with small and midsized business owners.   He is experienced in equipment financing, SBA loans, operating capital loans, account receivable financing, and commercial real estate loans.  One of his majors was in real estate at Rockhurst College which included his appraisal, business law, and accounting training.
Before BBCC, Cary was in the secondary mortgage banking industry for 20 years.  He last managed a Top Flite Financial, LLC. Branch.  Cary has been in various areas of real estate for over 40 years, from lending, managing, building, owning and selling.  He still does audits and consulting to insurance companies and lenders. His years of credit score consulting is invaluable to borrowers and startup companies.
Cary is a member of the Joplin Area Chamber of Commerce and other community groups.
He held a Series 6, 63, and Life Insurance licenses while at Waddell & Reed.  He also was a Missouri Real Estate Broker Licensee.
Can be found on AskALender.com or by calling 417-825-7398.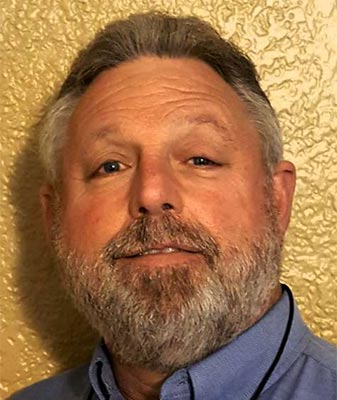 Jeffrey K. Stark
Jeffrey Stark has 27 years of community banking experience. Fifteen years as CEP/President/Chairman. Served as a bank director for four Illinois community banks.
He served as a bankruptcy trustee for a complicated bankruptcy case in Illinois.
For the past six years has provided private consulting for various firms including Chicago Capital Holdings LLC and through his own practice Zenith Capital Management, LLC which includes consulting with companies with international trade.
Mr. Stark's education includes a BB from Western Illinois University and extensive continuing education through the American Bankers Association, Cannon Institute for personal trust banking, and Robert Morris Associates for credit administration.
Professional memberships include the American Bankers Association, Turnaround Management Association, World Trade Center.
Community affiliations include St. Mary's parish, Pike county Chamber of Commerce, Rotary International.
Tom Carley
Tom Carley has 30+ years experience in community banking, including CEO positions in two banks in Illinois and Kentucky.  Tom is a Senior Commercial Business Consultant.
Disclosures
No entity or individual other than BBCC's sole principal, Stevens Plowman, has any authority to make statements, representations, negotiate terms of a letter of interest, or accept payments on behalf of BBCC.  Only those independent contractors listed on the BBCC website are authorized to present  business to BBCC.  Any third parties making claims of representing BBCC will be viewed as having committed fraud and will be prosecuted.  If you feel you have encountered individuals committing such fraud please contact Stevens Plowman at [email protected] or 314 312 4603.
Although there is controlling ownership and directorship, BBCC is not an affiliate or holding company as defined by banking regulations with Farmers & Merchants Bancorporation, holding company of F&M Bank and Trust.