Quality Business Loans Through Bayard Business Capital and Consulting Inc.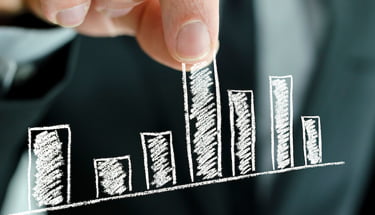 BAYARD BUSINESS CAPITAL AND CONSULTING was established in 2014 as a private correspondent bank focused on commercial loan brokerage.  As of June 2023, Bayard has closed slightly over 210 loans with 25 different lenders.  There are six veteran commercial bankers associated with Bayard.       
We have three overlapping circles of concentration, (1) Correspondent lending, (2) SBA services, and (3) Alternative lending.       
Correspondent Relationships
Our correspondent relationships with different lenders give Bayard multiple opportunities to find the most efficient financial structures for borrowers, providing loans to our clients from our approved lenders for working capital, equipment, and real estate (investment or owner occupied).
Our most common assignment is between $1Mil – $10Mil.
Since 2014, we have provided funding for 59 loans for real estate, secured working capital, fix & flip, factoring (some with purchase order financing), and equipment.
Small Business Administration Focus
Bayard has in-depth experience for clients who would benefit from SBA loans.  Our relationships with six different SBA Preferred Lenders, streamline the process.  SBA programs can be confusing and documentation preparation challenging.  Bayard can help guide borrowers through this experience so they can benefit from lower interest rates by having an SBA loan.   
Lending programs are available up to $5Mil+ for working capital, equipment, real estate purchase, and acquisitions.
SBA is not for everyone, but many times is a necessary and a beneficial program for borrowers.  Bayard can provide advice, coordination, and support for success in obtaining an SBA loan.    
Since 2014, we have provided funding for 96 SBA loans, 7A, 504, and PPPs.
Alternative Finance
Alternative finance is an option for clients that need to move quicker (on an opportunity or in order to address a challenge) than the traditional banking industry can process. Funding loans quickly using alternative lenders can be critical for client success.  Alternative finance will be more expensive than traditional bank financing, but when time is of the essence, or a situation does not fit within traditional banking industry underwriting rules, alternative finance lenders provide crucial financial assistance.   
Typically, an assignment is to obtain quick funding in order to take advantage of the opportunity or address a challenge.  Once the opportunity/challenge has been stabilized, then it is possible to seek less expensive traditional financing.   
Since 2014, we have provided funding for 55 alternative transactions.  For example, working capital secured by cash flow, indirect consumer financing, cannabis, and bridge loans.
Bayard Business Capital and Consulting
Stevens Plowman formed Bayard in 2014 after a career of 40 years in bank management, including 15 years in St. Louis larger regional banks and then 27 years as CEO of F&M Bank and Trust.
He is past founder and managing director for 20 years of the George H Riedel Private Foundation.
Stevens has served on the board of three banks, both the Missouri Bankers Association and Missouri Independent Bankers Association, and multiple not for profit and for-profit companies.
He is a 37-year active member of Rotary International and currently an Assistant District Governor in his district.
A financial expert at Bayard Business Capital and Consulting can talk to you about our quality programs and help you find a solution that is right for your business. Contact us for a no-cost analysis today.
Typical Assignments
Typical assignments for either credit or consulting services usually will have six steps:
Most assignments conducted under strict Non-Disclosure Agreements
Introduction in which our team begins to understand your business by interviews, inspections, market research, and the collection of financial data. Getting to understand your long-term goals, and immediate challenges.
BBCC will present proposals, or plans for example to acquire additional debt capital, reduce interest expense, or other specific assignments we have agreed to. There is no charge for steps 1 and 2.
After you have approved proposed plan BBCC will begin presenting your financial requests to multiple lenders to look for the most efficient proposal. Or begin the internal consulting services agreed to.
Joint analysis of proposals from lenders to choose the 'best' proposal.
Analysis and recommendations of modifications of lenders proposed closing documents.
Closing of either new capital or restructuring of existing debt.
Summary:  Our team knows how to find the best lender, quickly, and efficiently for your unique capital needs.  We create competition for your deal, to produce the "best" proposal.  We present your story to specific lenders we have correspondent relationship with, so you do not need to repeat your proposal to multiple lenders.
Example of Assignments:
Secured lender to restructure Tax Settlement Agreements with client and the IRS.  Reducing monthly payments from $5000 per month to $1200.
Secured lease financing for $120,000 of manufacturing equipment, including closing in one week.
Assignment to restructuring $5Mil in corporate debt, reducing interest rates, freeing up collateral, and extending maturity of long-term debt.  Bank previously held long-term debt on short term repayment plan.
Secured $1.1Mil in expansion capital in form of SBA bank loan to buy an existing franchise business.
Secured $120,000 per month working capital by a factor structure for manufacturing firm that had been turned down by their bank.
Secured $200,000 loan to allow partner buy in, for a medical professional corporation.