Quality Business Loans Through Bayard Business Capital and Consulting Inc.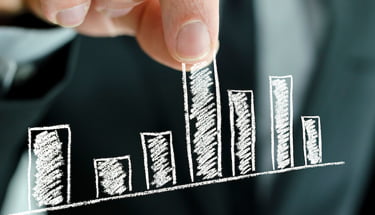 Bayard Business Capital and Consulting (BBCC) is a private commercial bank. We provide both debt capital and consulting services.  We do not accept deposits or participate in consumer financial services.
Debt capital is provided as either a correspondent for 40 different lenders, associated private investors, or direct from BBCC.  Consulting services including exit planning, strategic debt planning for growth, CFO assignments, debt restructuring, turn around assignments, receivership, neutral director, and trustee.
A typical credit client of BBCC is a family or privately owned business that would benefit from additional debt capital, reducing interest expenses, restructuring overall debt, or improving their existing relationship with their current lenders.
A typical consulting client is considering exiting their business, improving working efficiencies among the owners of the company, benefit from a long term strategic debt plan, seeking to turn around the existing trends of their company, filling a court appointed receivership and/or neutral director position, or needing assistances in a part time chief financial officer functional area.
Your company can find many financial institutions that offer business loan products. However, few of those lenders will be able to provide you with a diverse set of commercial finance products that give you a choice in funding options. At Bayard Business Capital and Consulting, we can offer your business that quality selection of finance solutions. We can help you find the program that fits your business and your goals best. Our team leads the industry in customizing services to provide you with the best solution for the future of your business.
Our Selection of Quality Finance Programs
Bayard Business Capital and Consulting has a finance program that will help you reach your business goals.
Our diverse set of products offers you a solution to any funding need:
Customized Capital Solutions
Bayard Business Capital and Consulting can structure one of our programs to work for your specific business. We have years of experience customizing our existing products for clients with unique plans and goals for the future.
A financial expert at Bayard Business Capital and Consulting can talk to you about our quality programs and help you find a solution that is right for your business. Contact us for a no-cost analysis today.
Typical Assignments
Typical assignment for either credit or consulting services usually will have six steps:
Most assignments conducted under strict Non-Disclosure Agreements
Introduction in which our team begins to understand your business by interviews, inspections, market research, and the collection of financial data. Getting to understand your long term goals, and immediate challenges.
BBCC will present proposals, or plans for example to acquire additional debt capital, reduce interest expense, or other specific assignments we have agreed to. There is no charge for steps 1 and 2.
After you have approved proposed plan BBCC will begin presenting your financial requests to multiple lenders to look for the most efficient proposal. Or begin the internal consulting services agreed to.
Joint analysis of proposals from lenders to choose the 'best' proposal.
Analysis and recommendations of modifications of lenders proposed closing documents.
Closing of either new capital, or restructuring of existing debt.
Summary:  Our team knows how to find the best lender, quickly, and efficiently for your unique capital needs.  We create competition for your deal, to produce the "best" proposal.  We present your story to specific lenders we have correspondent relationship with so you do not need to repeat your proposal to multiple lenders.
Example of some Assignments:
Secured lender to restructure Tax Settlement Agreements with client and the IRS.  Reducing monthly payments from $5000 per month to $1200.
Secured lease financing for $120,000 of manufacturing equipment, including closing in one week.
Assignment with 50/50 owners of company in which their original vision has changed over the years.  Bringing the owners back efficiently working together.
Assignment to restructuring $5Mil in corporate debt, reducing interest rates, freeing up collateral, and extending maturity of long term debt.  Bank previously held long term debt on short term repayment plan.
Secured $1.1Mil in expansion capital in form of SBA bank loan to buy an existing franchise business.
Secured $120,000 per month working capital by a factor structure for manufacturing firm that had been turned down by their bank.
Assignment to develop five year strategic debt plan for rapidly growing multiple location medical firm.
Secured $200,000 loan to allow partner buy in, for a medical professional corporation.
Secured $17,000 to buy landscaping equipment.
Assignment from client to work with their bank to provide business plan, immediate cash flow projections, and annual budget.  This lead to negotiations to lower interest rates for the client.
Special Services
Preliminary fraud investigation
Developing Business Plans
Cash flow analysis and projections
Debtor – Creditor Communications and negotiations
Development of Turn Around Plans