Exciting Opportunities for Commercial Loan Referrals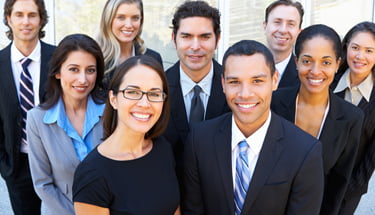 Bayard Business Capital and Consulting Inc. is always looking for opportunities to partner with new brokers or referrals. We encourage both sources to preview or submit any pending deals to us through our Referral and Broker Program. If we are ultimately able to fund any transaction that you introduce to us, we can offer you leading referral and commission fees.
What to Expect From Our Program
If you bring us a deal that involves project funding or higher-value loans, we will need to work directly with your client. However, this never means that you lose out on the deal that you put together. We even will refer your clients back to you if they return to us again, regardless of whether we were able to finance them the first time around. We place a high value on our relationships with our brokers and referrals, and we make every effort to protect both sources.
Benefits of Working With Us
Bayard Business Capital and Consulting Inc. currently needs brokers to fill regional positions in various parts of the country.
If you're wondering whether working with us might offer the right fit, consider the following perks:
You can join an expanding company that already has a strong national presence.
You can count on your deals receiving full financing in minimal time, thanks to our connections and lending capabilities.
You can receive competitive commissions that justify the amount of effort that you put into arranging each deal.
You can work alongside other motivated and skilled professionals who are dedicated to completing your deals.
You can work from the location of your choice while leveraging our resources and identity.
If these benefits sound appealing, we would love to talk to you about our opportunities for referrals and brokers.
Schedule Your Interview Today
We are always searching for dedicated and experienced brokers to join our team. If you're ready to advance your career and future prospects, contact Bayard Business Capital and Consulting Inc. to set up your interview.